The staging concept
The visitor is free to walk around the exhibition space, which is laid out in four display areas set up with multimedia modules relating to the exhibition's themes.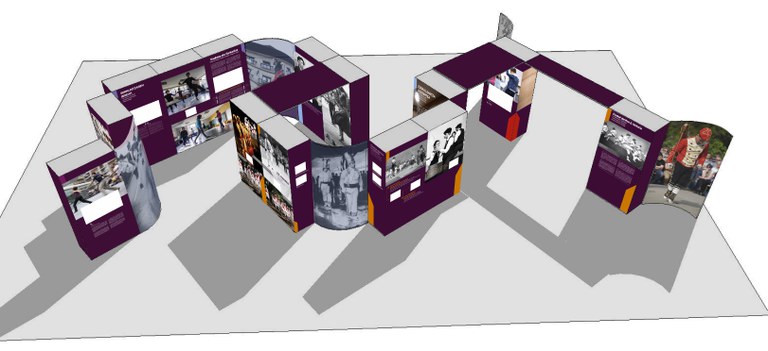 The 14 interactive devices (touch screens) give access to various levels of information and complementary illustrations providing increasingly in-depth information the general message conveyed in the exhibition modules.
There is no particular itinerary to be taken. Panels are printed with visual aids and informative texts: embedded touch screens, television sets and digital frames.
The support structures are also used for independent exhibition lighting. 
An exhibition geared up for touring
SOKA has been designed in such a way to enable it to be installed in diverse room layouts, with basic presentation requirements (minimum surface area of 130m² - height of 2m55).
Additional exhibition displays can be envisaged for areas with larger surface areas (photographs, an area for the projection of archived films, etc.). The SOKA exhibition has been developed in four languages (Basque, French, Spanish and English) in order to reach both local and international audiences.
The integration of a fifth language is possible, tailored to organizers' requests.