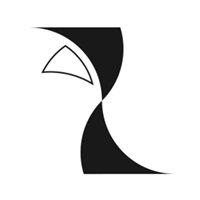 With the collaboration of the Basque cultural institute
2020ko otsaila. Zaldibarko luizia. Esan patua izan dela. Esan zoria izan dela. Edo zorte txarra. 2020ko martxoa. Egia, egitatea, kontakizuna... Baina samina, nola adierazten da samina mundua pandemia batek izoztu duenean? Pantailek hartu dute hitzaren tokia, zaborrak gure bizien arrasto bihurtu dira.
2022ko otsaila. Zaborrari aztarrika, bide-seinale modura erabiliko ditugun galdera ikurrak besterik ez ditugu topatu. Eta bizitzaren balizko zentzuaren gainetik, bizitza bera huts-hutsean maitatu behar dugun intuizioa. Astero langile bat hiltzen da beharrean. Astero.
8 antzerkilari, musikari edo dantzari. Ez da deus berririk eta ez da deus originalik. Geure lanak eta ezinak ez dira aurreko belaunaldien lanen eta ezinen gainean eraikitzen, haiengandik jaso ditugun hondakinen gainean baizik; zaborraren sumindura eta garrasia.
Zuzendaritza: Ximun Fuchs
Koreografia: Philippe Ducou
Idatzia: Harkaitz Cano
Aktoreak: Ander Lipus, Maite Larburu, Manex Fuchs, Eneko Gil, Ane Sagüés, Ruth Guimerá, Maialen Belaustegi, Jon Ander Urresti.
Bideo sorkuntza: Maialen Belaustegi eta Eñaut Castagnet
Musika: Maite Larburu, Asier Ituarte
Eszenografia: Fran Dussourd
Jantziak: Xabier Mujika
Receive our free newsletters
The Basque cultural agenda (weekly)