Basque diaspora, the eighth province
It would be a mistake to say that the Basque Country only consists of the seven historic provinces. How could we forget the Basque diaspora?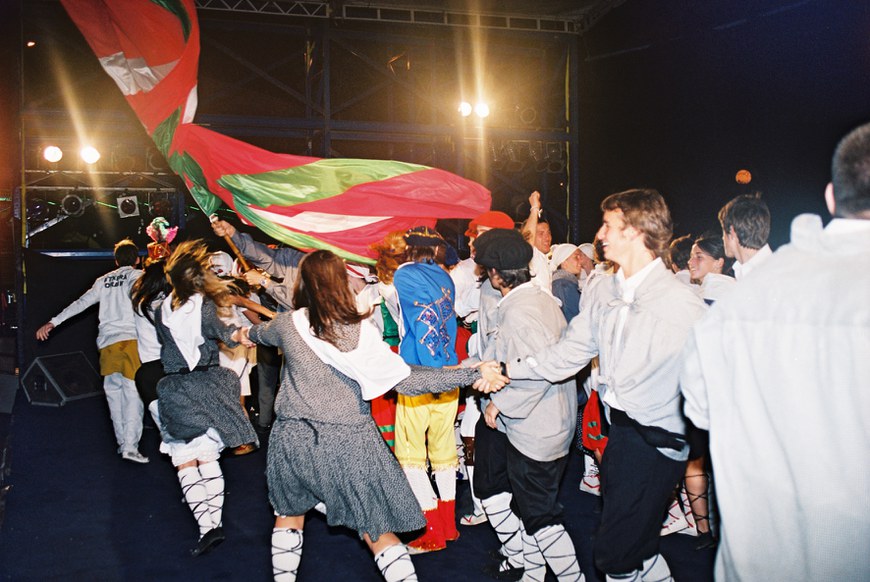 There are almost 10 million Basque descendants across the world who have preserved both their language and their culture.
At a time marked by the globalisation of exchanges, when the perception of distance and time are changing, how do Basques experience their identity? Behind a common sense of belonging, individual experiences and paths reveal a patchwork of realities.
Theme-based content
The www.eke.eus portal website's database of cultural players brings together, for the French-speaking world, a list of associations and organisations related to the Basque diaspora. Consult the contact details.
---
The batekmila.net website brings together all the multimedia content from the "Batekmila - Basque Worlds" travelling exhibition, available in five languages. In particular it contains many accounts about the diaspora.
---
Bridges link a fragmented Euskal Herria, because Euskal Herria does not comprise just two, four or six parts, but much more than that. There are so many different Euskal Herrias, like the bridges that join them...
See the video.