About us
The Basque Cultural Institute (BCI) is a non-profit association (Act of 1901) founded in April 1990 thanks to the impetus of cultural associations and the financial involvement of the State, Aquitaine Region, the Atlantic Pyrenees Department and the Organisation of Municipalities for Basque Culture.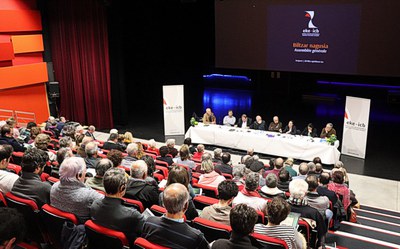 Located since it was first set up in the municipality of Ustaritz (Château Lota), its aim is to contribute to developing the Basque language and culture in the Northern or French Basque Country.
It plays an important role in terms of cultural coordination and structuring, as well as facilitating links between associations and institutions.
In accordance with its articles of association, the Basque Cultural Institute gives priority to means of expression in the Basque language. These actions can be either directly implemented and managed by the professional team of the Basque Cultural Institute or proposed and managed by associations with the help of the BCI.