Balle Perdue kolektiboa "GORA ! Un selfie au milieu des Sioux" - EZEZTATUA !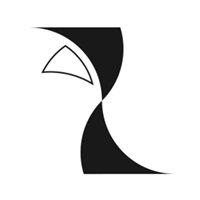 With the collaboration of the Basque cultural institute
Mota: Ele biziak frantsesez, euskaraz eta musika zuzenean
Taula zuzendaritza, orkestrazioa: Marlène Llop
Testua: Manu Berk
Konposaketa eta musika zuzenean: Clément Danais, Ander Fernandez
Antzezleak eta bideoa: Jérôme Coffy, Ander Fernandez
60'
14 urtetik goiti
Gora ! ikusgarriak ikur bat dirudi istorio xume baten erdian landatua. Bere irla imajinariotik, mutiko batek bere gerrilla ttipiaren sekretuak kondatzen dizkigu. Mutiko horrek ukabila altxatuak, arte obrak, kaputxak, sioux indioak eta skate-ak miresten ditu. Manu Berk autorea Euskal Herrian sortu eta handitu da. Gaur egun, libertituz, bere burua galdezkatzen du, bai eta bere jazarpen pertsonalak eta sustrai nahasiak ere. Gora ! performantza bisuala oso berezia da. Frantses eta euskal eleak zuzeneko musikarekin nahasiz, gure lurraldearekiko atxikimendua umorez aztertzen du.
Further details
Ibilki dispositiboak antolatu programazioaren barnean
Mai du Théâtre festibalaren karietara
Txartelak: 05 59 48 30 49 / mendizolan@hendaye.com
Receive our free newsletters
The Basque cultural agenda (weekly)