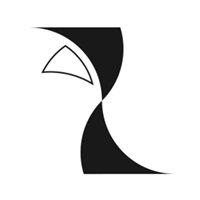 With the collaboration of the Basque cultural institute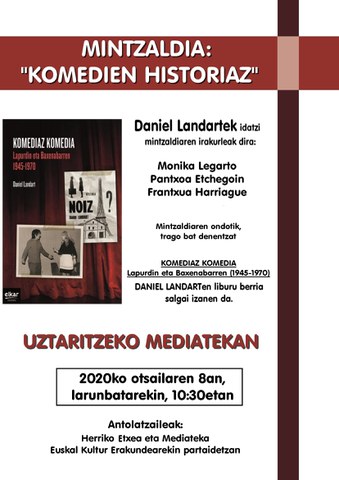 Hazparnek toki premiatsua ukan zuen euskal teatroaren historian. Herria astekaria urtez urte miatuz, Daniel Landartek egin duen ikerlanak bereziki mende laurdena (1945-1970) hunkitzen baldin badu ere, euskal komedien mogimendua 1920ean hasi zen. Pierre Duhour Hazparneko berriketari zenaren arabera, Haritz-Barnen, komediak urte guziz baziren, bai mutikoek, bai neskatoek emanik. Piarres Larzabal, Hazparnen bikario egon baitzen, haren teatro obrek fama oraino handiagoa bildu zuten, hala nola Etxahun eta Bordaxuri antzerkiek.
"Komediaz komedia Lapurdin eta Baxenabarren" deitzen den delako ikerlana Elkar argitaletxeak berrikitan plazaratu baitu, haren aurkezpena mintzaldi moldean eskainia izanen zaizue. Testua, Daniel Landartek berak idatzia du, eta irakurleak izanen dira: Monika Legarto, Pantxoa Etchegoin eta Frantxua Harriague.
Further details
Tfnoa :  05 59 93 17 75 
Receive our free newsletters
The Basque cultural agenda (weekly)