Iduzkilore "Herriko bozak"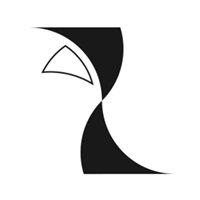 With the collaboration of the Basque cultural institute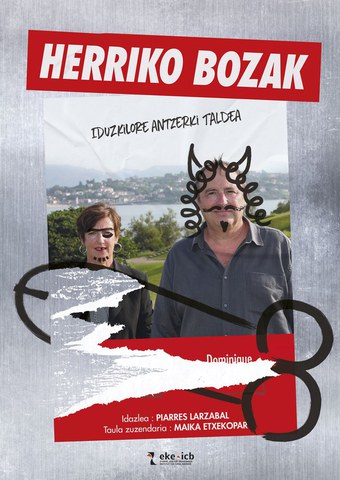 Egilea: Piarres Larzabal
Taula zuzendaritza: Maika Etxekopar
Antzezleak: Peio Berhokoirigoin, Maider Beheran, Iban Ithurbide, Ainhoa Elizondo, Mizel Jorajuria, Lierni Elortza, Pierre Larre, Maialen Fauthoux, Xalbat Agerrezahar, Kattin Mendiburu, Bernadette Iratzoki Luro
Iraupena: 75'
Denentzat
Herri ttiki batean, hauteskundeak dira: egi gordeak plazan agertzeko eta faltsukerietan aritzeko mementoa. Arnoa eta politika, politika eta arnoa… Xuritik edo gorritik?
Politika saltsa eta komedia giro horretan, pertsonaia koloretsu andana baten bidez, gure jendarteko gai sakon batzuk aipatzen dira: elbarritasuna, miseria, sexismoa… Piarres Larzabal antzerki autorearen klasiko bat, lapurtar antzerki taldeak emanik.
Further details
Tfnoa: 06 25 51 21 95
Receive our free newsletters
The Basque cultural agenda (weekly)