Delfina Krakau (USA – Boise) Financial advisor. Member of Boise's "Oinkari" Basque dance group.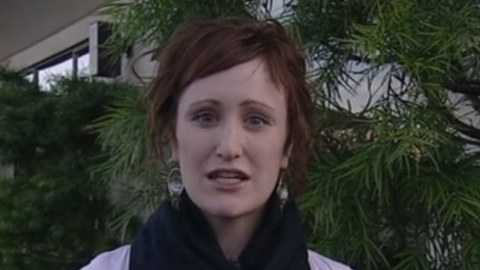 "My name's Delfina Krakau. I'm 26 years old. I live in Boise, Idaho, which is where I'm from.
My family comes from Biscay, in the Basque Country. I've been doing Basque dancing for about 20 years. And I think I'm lucky being able to show people Basque culture.
I lived in San Sebastian for one year about five years ago. That's where I realised how American I really am and how proud I am of being an American. I also realised that I didn't really know Basque culture very well.
It's important to show people here what being a Basque American is all about and how proud we are of both our cultures."