(Basque Country – Lasarte) - An internationally renowned Basque chef.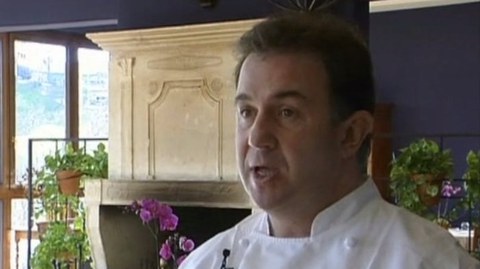 "My name's Martin Berasategui, I'm a chef. I own the Martin Berasategui Restaurant in Lasarte with 3 Michelin stars as well as several other restaurants in Mugaritz, San Sebastian, Bilbao and Barcelona … My cuisine is that of a Basque who's proud of being Basque and whose cuisine is creative.
If I had to choose a recipe from the Basque Country which I really appreciate from traditional cuisine, I'd have to say hake cheeks. I cook them with four fantastic local products: apples, smoked eel, foie gras and chives.
It's a dish which is acidic, but mild and has fat … I add caramel to it when I caramelise the foie gras. It's a really representative dish of the Basque chef Martin Berasategui".