Oral improvisation in the world
Versified and sung improvisation is a universal phenomenon.
The priest Manuel Lekuona (1894-1987), chairman of the Basque Academy for many years, was the first great researcher to undertake serious studies on the primitive and universal nature of improvisation. In his work he considers versified improvisation to be a relevant part of oral literature and he says that throughout the world this phenomenon is both very rare and surprising.
Although at the beginning of the 21st century it is tending to disappear across the world, this tradition still remains well alive in the Basque Country.
Furthermore, it is worth highlighting the fact that although bertsularisme (improvisation) is mostly found in the Basque Country, it is also present amongst the 10 million Basques living across the world, namely in the United States...
---
Through Kulturartea, the objective of Mintzola Oral Workshop is to raise awareness about bertsolaritza internationally and to encourage an exchange between the different forms of improvised verse singing. These networks of relationships contribute to developing the Kulturartea Map, a database that reflects the panorama of world improvised verse singing.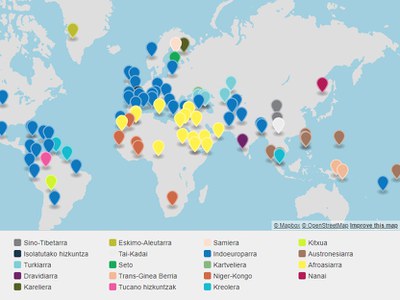 Oral improvisation in the world