The industrial sector
It is the industrial sector that is the motor of the economy of the Basque Country and has been for some time now especially in the South (the peninsular Basque Country).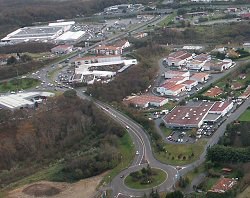 The metallurgical sector continues to be the principal industry, although there are many paper mills, chemical works and timber/furniture factories.
Basque industry is very competitive and markets its products to outside, especially European, markets.
The importance of cooperative enterprises in the Basque economy should also be pointed out as they are a unique example of symbiosis between work and business.