The Basques' Argentina
Emigration to Argentina was neither the first nor the last of the waves of mass emigration by the Basques.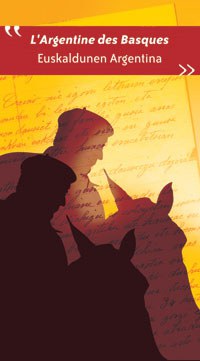 At its height in the 19th century, today it arouses real interest and gives rise to passionate debates about the reasons for mass emigration from the Basque Country, daily life on the other side of the Atlantic and the dream of one day returning to the Basque Country, which only a handful managed to realise.
"The Basques' Argentina" exhibition, inaugurated in January 2004, describes and explains Basque emigration to Argentina in the 19th and 20th centuries, especially emigration from the Northern Basque Country.
It is the fruit of collaboration between Ospitalea, the Heritage Education Centre belonging to the Atlantic Pyrenees Departmental Council in Irissarry, the Basque Cultural Institute, the Euskal Argentina association, friends of the museum of Lower-Navarre in Saint-Palais and the photographer Kepa Etchandy.