The Middle Ages : economical developments
Despite interminable political and military conflicts, The Middle Ages was a period rich in developments in the Basque Country.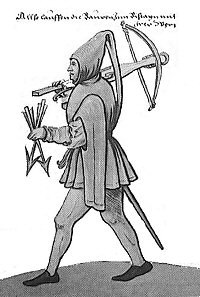 The Basque Country (Lapurdi, Gipuzkoa and Bizkaia) became important in many respects from the XII century on.
Apart from fishing, maritime transport of goods was a great source of income, given that Castilian wool and iron-ore from our mines were exported from Basque ports.
Through these same ports entered cloth and textiles from Europe.
Not only were the Basque ports used for trade but they were also points of departure for numerous expeditions:
that of Juan Sebastián Elkano (first circumnavigation of the globe),
that of Miguel López de Legazpi and Andrés Urdaneta (conquered the Philippine Islands), etc.
It was also times of plenty for the interior.
The road to Santiago, obligatory route for goods and pilgrims, boosted the economy.
Along the road to Santiago, and thanks to the fueros (charter law granting Basques certain rights), new towns or villas were built.
Thanks to these Charters, the provinces in the South (peninsular) Basque Country were able to govern themselves to a great extent.