Koldo Amestoy & Michèle Bouhet "Herri hitzak, villages en parole"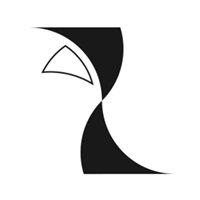 With the collaboration of the Basque cultural institute
Partaidetza baten karietara, Euskal kultur erakundeak eta Poitou-Charentes-eko Baserrialdeko Egoitzen Eskualdeko Batasunak, ahozkotasunaren eta idazkera garaikidearen prismaren bidez beren lurraldea behako gurutzatu batekin kontatzea proposatu zieten bi kontalari profesionalei: Vienne departamenduko Michèle Bouhet-i, eta Euskal Herriko Koldo Amestoy-ri (ikus Vienne - Euskal Herria: bilketatik sorkuntzarat).
Horrela, 2018ko urtarrilaren eta irailaren artean, bi kontalariek, herritaren hitzak bildu zituzten Vienne departamenduko "Pays Civraisien" izeneko lurraldean eta Euskal Herriko Hiriburuko herrian. Gaur aurkezten duten berridazketa lan artistiko hau bilketa honen ondorioa da.
Further details
Harremana: Donibane Lohizuneko Mediateka - contact.mediatheque@saintjeandeluz.fr / 05 59 26 28 99
Publikoa: 15 urtetik goiti
Iraupena: 1h
Tokiak mugatuak, izen emateak

Donibane Lohizuneko Mediateka

n
Receive our free newsletters
The Basque cultural agenda (weekly)